Kybella Injections in NYC
Kybella is an FDA-approved non-invasive procedure that improves a double chin (submental fullness), helps patients achieve a sharper jawline, and improves the facial profile.
Request an Appointment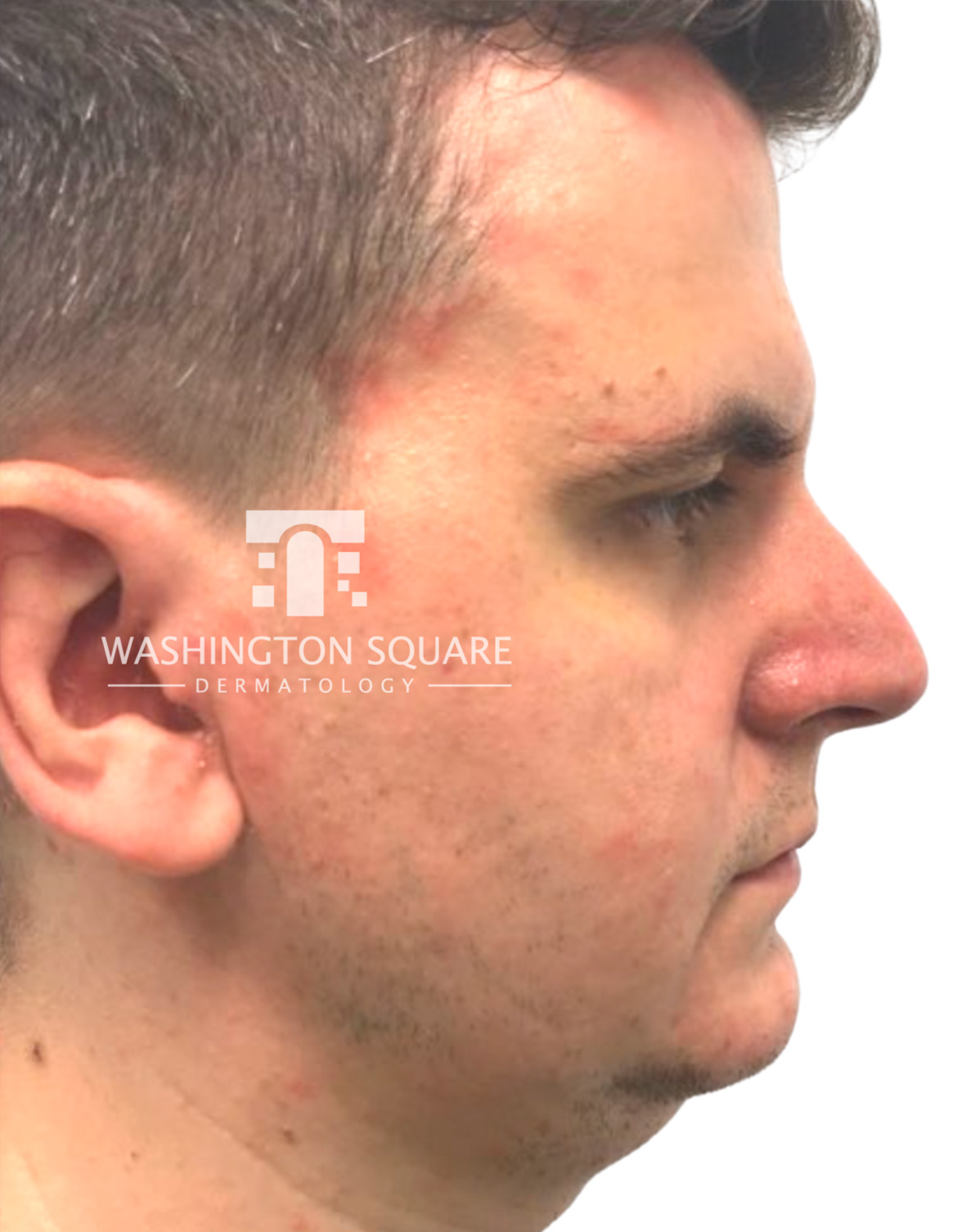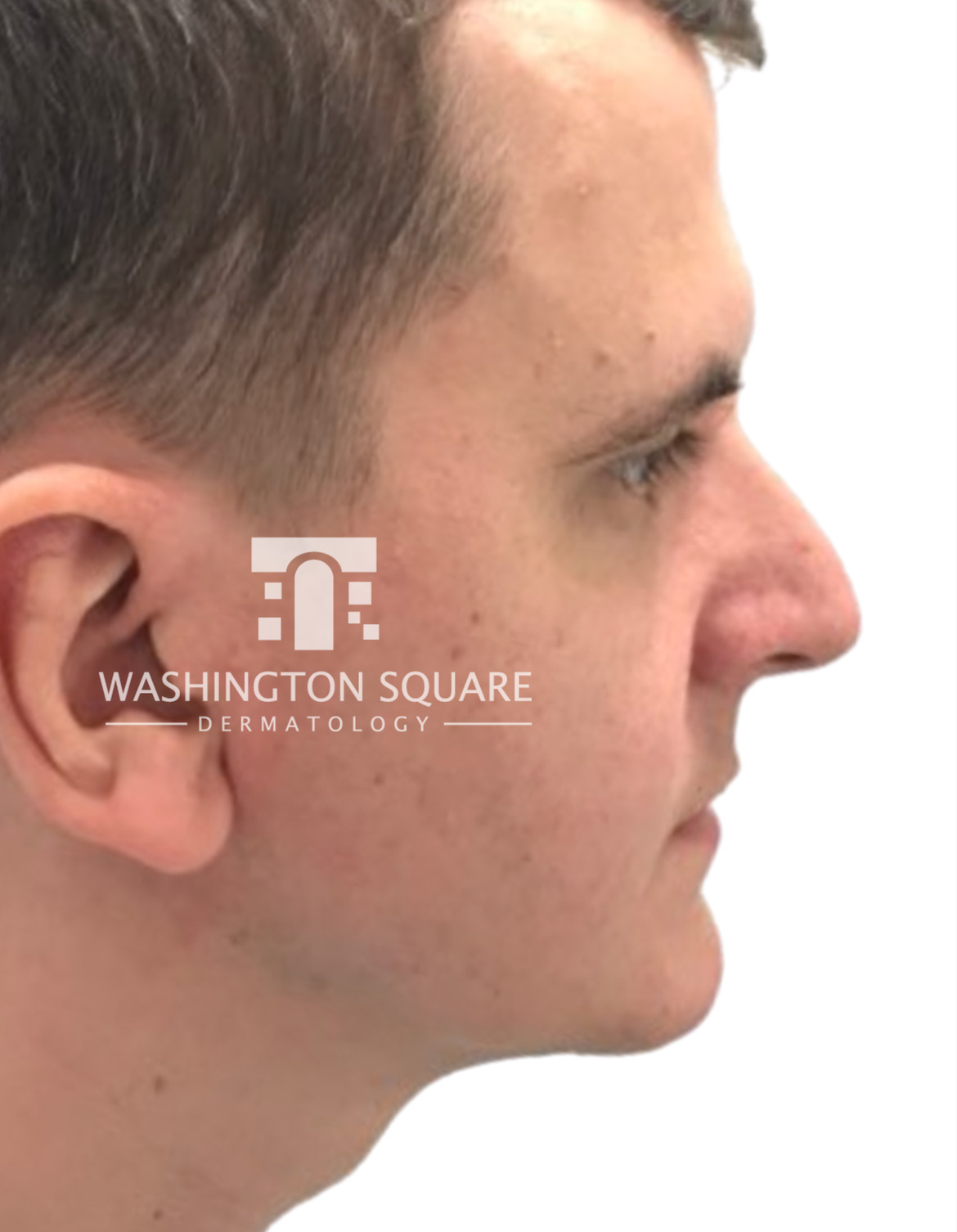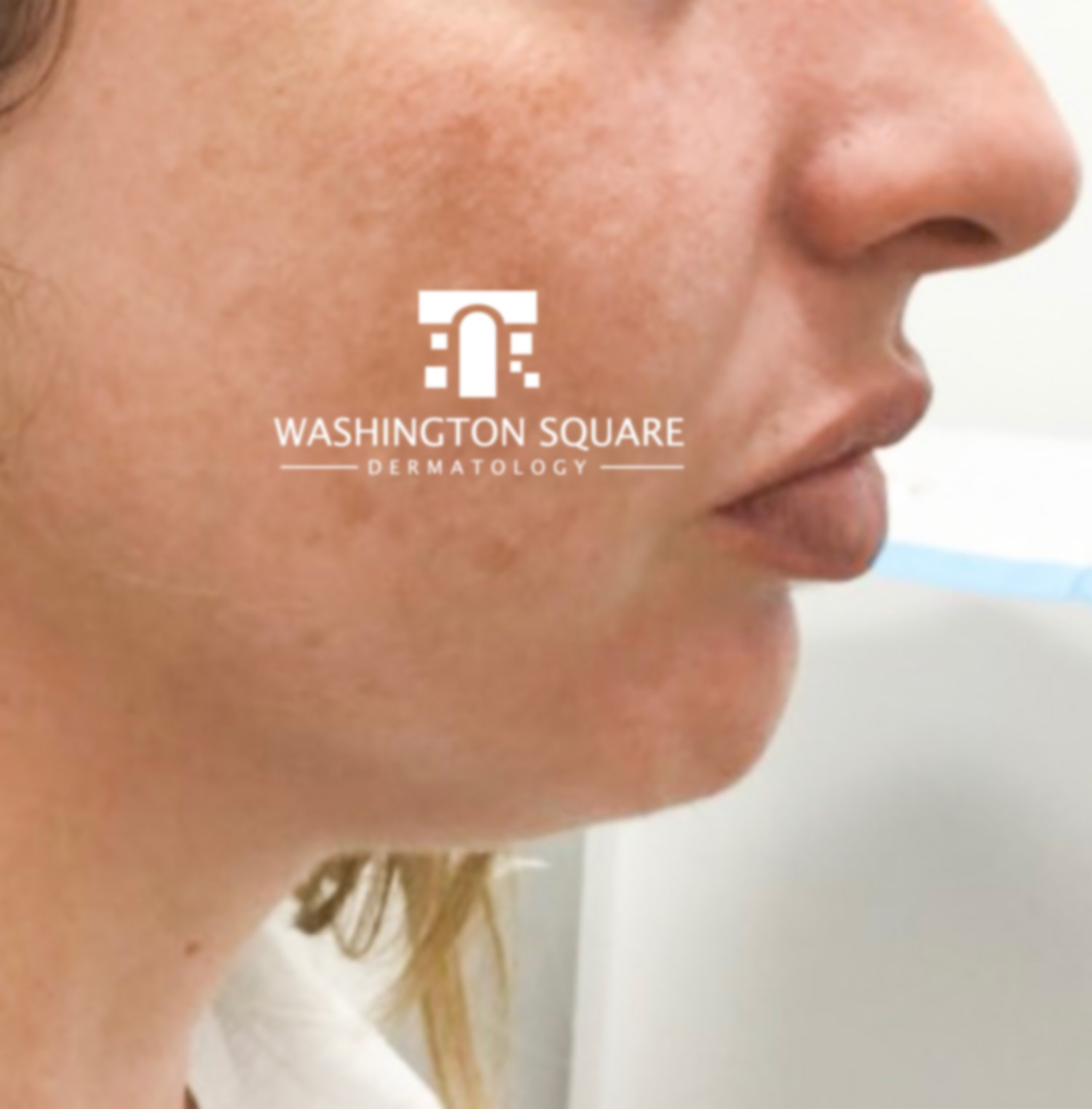 What is Kybella?
Until recently, eliminating unwanted, stubborn fat under the chin and contouring the jaw was only possible with invasive surgical procedures with ample downtime
Kybella is the first FDA-approved injectable that improves submental fullness, otherwise known as a "double chin." Kybella is an injection of deoxycholic acid, a natural salt that is used in human digestion.
How does Kybella work?
When injected, Kybella binds and breaks down fat. Since these fat cells are destroyed, Kybella offers a permanent solution to stubborn fat.
How is Kybella performed?
Like a temporary tattoo, a grid with numerous dots is applied to the region under the chin to serve as a guide to administer Kybella. Kybella injections are quick, lasting about 5-10 minutes. Patients can expect to experience mild burning during the procedure. Additionally, a local anesthetic can be injected into the region to numb the area to make the procedure more comfortable for the patient.
Let's Talk
With extensive experience in medical, cosmetic, and laser dermatology, we take the time to thoroughly discuss your concerns and goals before customizing a treatment plan for you.
Request an Appointment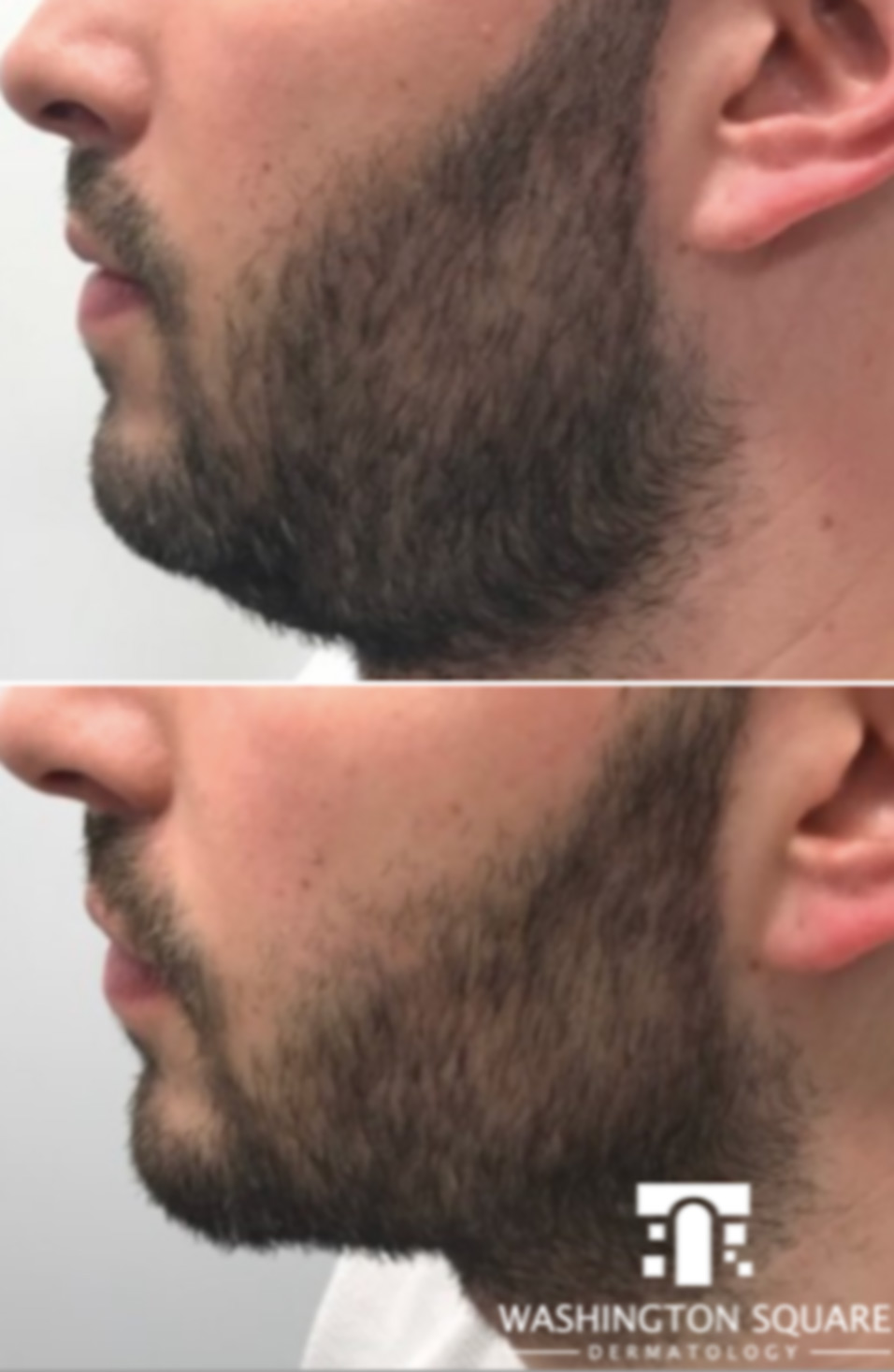 Are there other areas besides under the chin that Kybella can be used?
Kybella can be used off-label for the treatment of stubborn underarm/bra fat as well as resistant fat above the knees.
What can I expect after Kybella treatment?
After Kybella treatment patients should expect to experience significant swelling of neck and chin for up to a week, and then very mild swelling over the next few weeks. Bruising, mild pain, numbness, areas of hardness, and redness around the treated areas of injection can also occur. Patients can return to their normal day-to-day activities within 24 hours after treatment.
Who is a good candidate for Kybella?
Patients with stubborn fat under the chin who are seeking a non-invasive solution should book a cosmetic consultation to discuss Kybella injections to determine if they are a good candidate for treatment.
How many Kybella treatments would I need?
Patients considering Kybella should book a cosmetic consultation with one of our providers to discuss the recommended treatment sessions. We recommend most patients have at least two Kybella sessions, which can be booked about 6 weeks apart. Patients generally begin to notice results around three months after the start of their treatment.
What is the cost of Kybella?
Pricing varies, as every patient is different and may need multiple sessions to achieve their desired aesthetic goal. However, Kybella injections typically are priced at $1500. It is best to schedule a cosmetic consultation to discuss pricing with your provider.
Are there any risks for Kybella?
Like any other injectable, Kybella should only be administered by a licensed professional with ample experience and knowledge of facial anatomy. Serious risks include but are not limited to temporary weakness in facial muscles and temporary nerve injury.