Microneedling is an extremely popular procedure in our office as it can be used for all skin types, and with multiple sessions can have dramatic results with minimal downtime.
Request an Appointment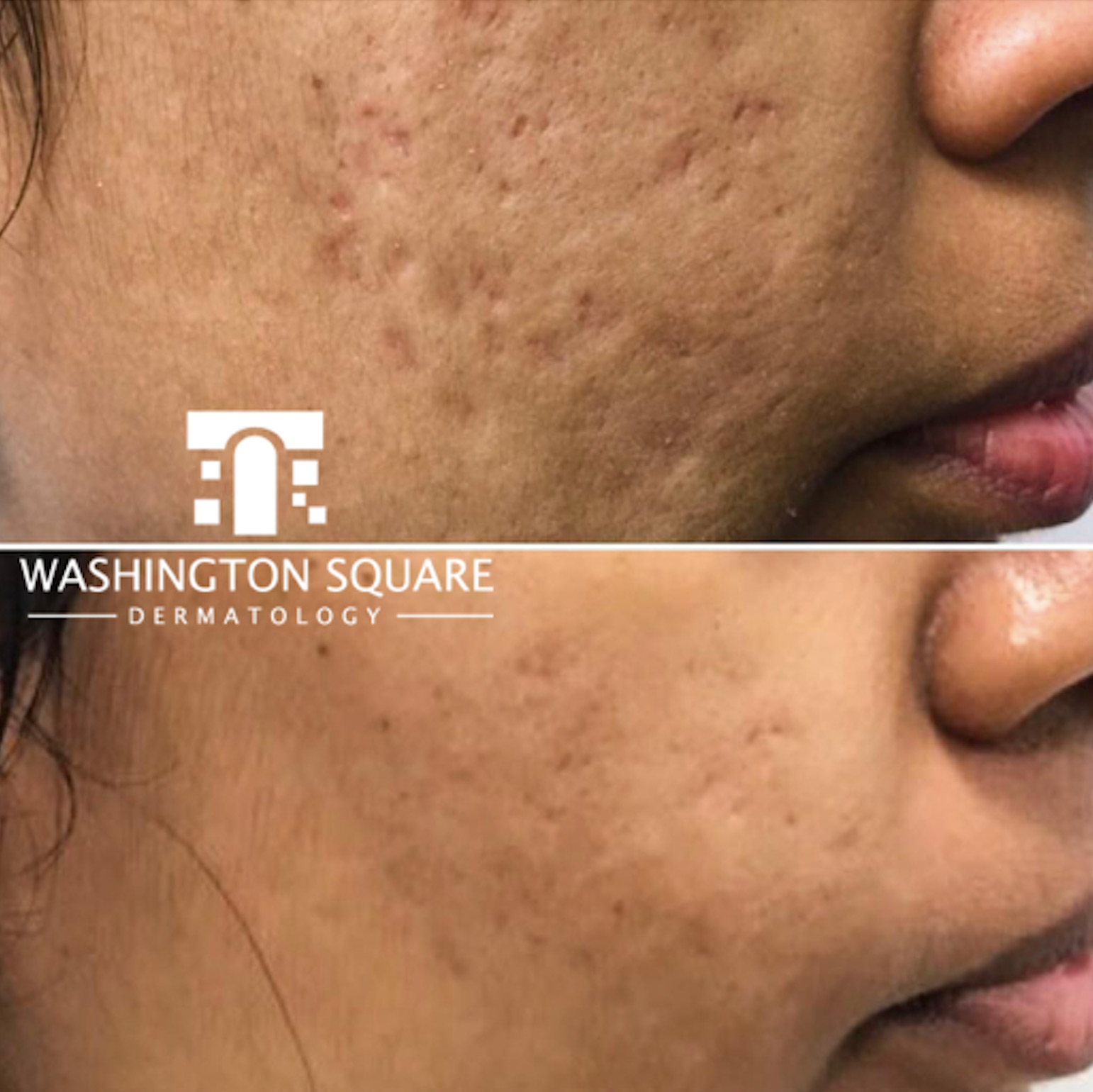 What is Microneedling?
Microneedling is a minimally invasive procedure in which tiny needles pass over and penetrate the skin, stimulating new collagen production. Over time, the skin resurfaces and rejuvenates with smoother skin and improved skin texture.
Microneedling can be used to improve acne scars, fine lines, wrinkles, stretch marks, pore size and even surgical scarring.
Microneedling can also be paired with PRP (Platelet rich plasma). PRP can be used as a substrate and glide for microneedling. Microneedling causes channels in the skin to open which allows the growth factors found in PRP to penetrate deeply into the skin for more dramatic results. PRP can also assist in speeding up the recovery process and promotes collagen growth. Patients who are looking to improve their overall skin texture as well as those who are looking to fight the aging process are great candidates for PRP with microneedling.
How does Microneedling work?
Microneedling creates thousands of tiny punctures in the outermost layers of the skin. These micro-injuries stimulate the skin's natural healing process. As the skin heals, new collagen and elastin are produced, rejuvenating the skin.
Let's Talk
With extensive experience in medical, cosmetic, and laser dermatology, we take the time to thoroughly discuss your concerns and goals before customizing a treatment plan for you.
Request an Appointment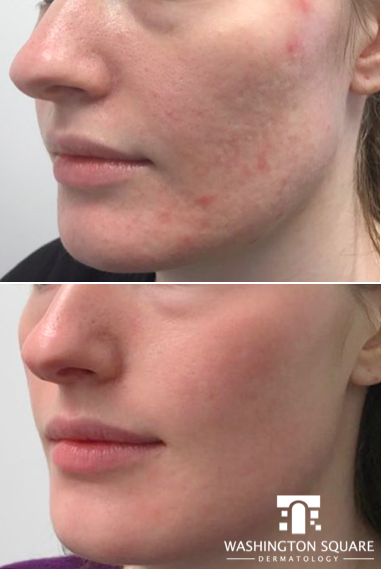 Can Microneedling be combined with other treatments?
Microneedling is often combined with PRP (Platelet rich plasma) to further improve skin texture and quality.
How is this different from at-home Microneedling?
Medical-grade microneedling performed in the office by our expert providers creates more effective results in a safer manner than at-home microneedling.
Who is a good candidate for Microneedling?
Microneedling is a procedure that can treat many cosmetic concerns such as acne scarring, fine lines, wrinkles, surgical scarring, enlarged pores, and stretch marks. Additionally, microneedling can be performed on any skin color safely unlike many resurfacing lasers. It is best to schedule a cosmetic consultation with one of our providers to assess if microneedling is the best option for your skin. We usually recommend patients do a series of microneedling sessions for the best result.
How long does Microneedling take?
Patients can expect to come into the office an hour before their treatment for a topical numbing cream to minimize any pain or discomfort. Microneedling usually takes around 30 minutes, depending on the size of the area being treated. A restorative mask will then be placed on the patient for around 15 minutes after their microneedling treatment.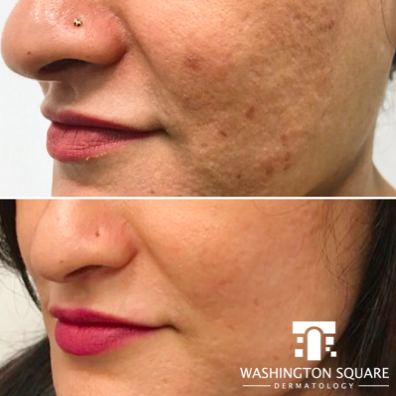 Frequently Asked Questions
About Microneedling
How many Microneedling sessions will I need?
Generally, we recommend patients do a series of microneedling sessions for the best result. The amount of sessions depends on each patient's desired cosmetic goal as well as the severity of their skin condition.
Does microneedling hurt?
Microneedling is a very tolerable procedure. We ask patients to arrive one hour prior to their appointment for a topical numbing agent to be applied. With topical numbing cream, microneedling is almost painless.
What should I expect after microneedling?
Patients can expect to appear red and experience minor discomfort after their procedure. For the first 48 hours after the procedure, patients can expect the redness to resemble a mild sunburn. Patients should cleanse and moisturize with gentle products and should not exfoliate or scrub the face until fully healed. They should also avoid makeup for the first 24-48 hours after treatment. It is especially important to minimize exposure to the sun before and after the procedure.
How much does microneedling cost?
Full face microneedling is $600/session, but most of our patients purchase a package of 4 treatments for $2000. For smaller or larger treatment areas, we recommend scheduling a cosmetic consultation with one of our providers for a customized evaluation.
What are the risks of microneedling?
Like any other cosmetic treatment, Microneedling should only be administered by a licensed professional with ample experience and knowledge of the skin. Serious risks include but are not limited to allergic reaction and infection.