Medical Dermatology in NYC
At Washington Square Dermatology, the skilled providers treat all aspects of medical dermatology, including acne, atopic dermatitis (eczema), alopecia (hair loss), psoriasis, rosacea, dry skin, seborrheic dermatitis (dandruff), hyperhidrosis (excessive sweating), perioral dermatitis, fungal infections, tinea versicolor, hand and foot warts and genital warts.
All of the providers use the full complement of available medications including life-changing biologic injections for severe atopic dermatitis (eczema) or difficult to treat psoriasis.
Request an Appointment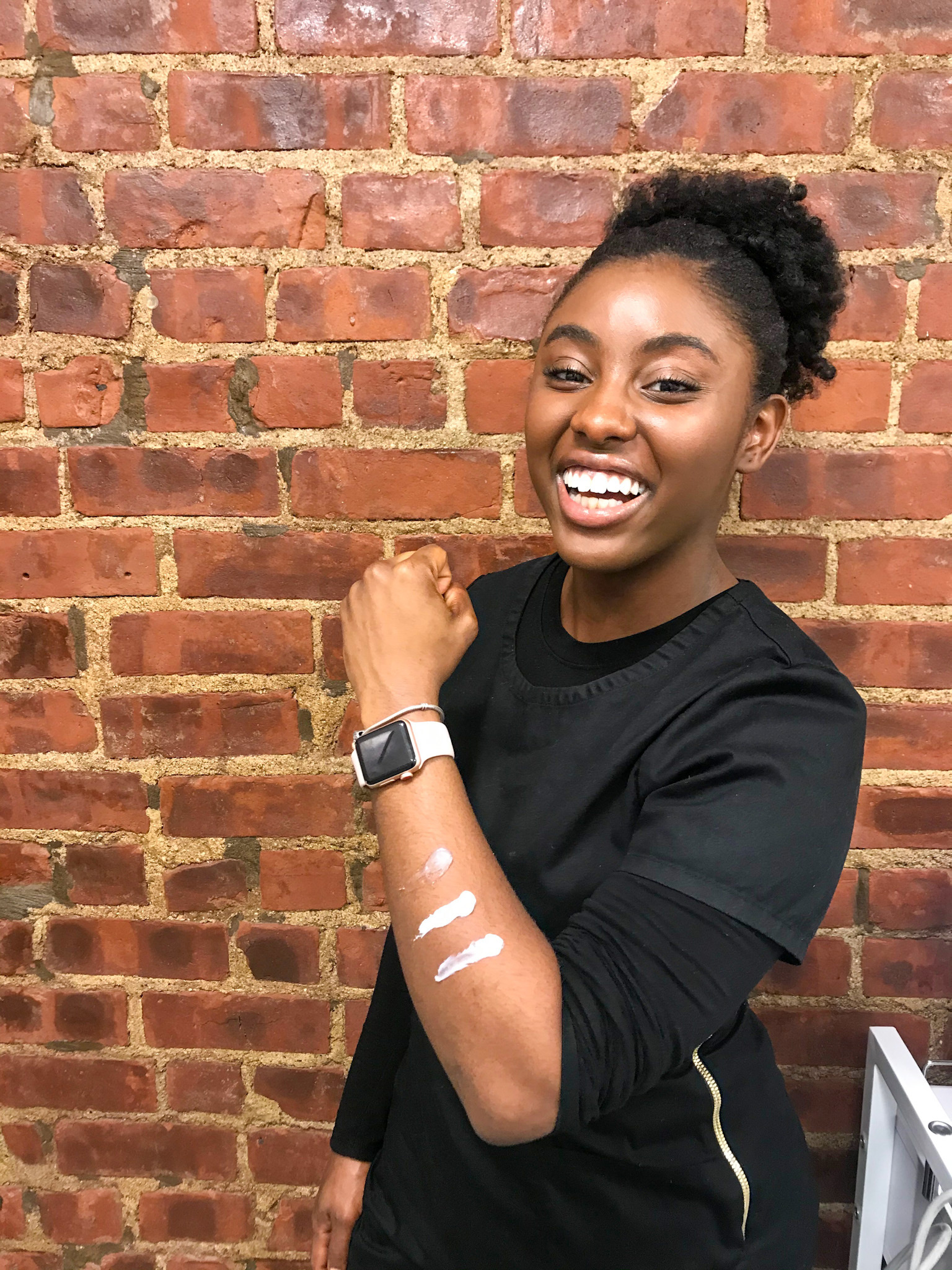 Medical Dermatology Conditions We Treat
Age Spots
Angioma
Brown Spots
Dermatofibroma
Dermatosis Papulosa Nigra
Hormonal Acne
Hyperpigmentation
Itching
Jock Itch
Lentigo
Liver Spots
Lupus
Pregnancy related skin rashes
Pruritus
Pseudofolliculitis Barbae
Razor Bumps
Red Spots
Skin Tags
Sun Spots/Freckles
Telangiectasia
Varicose Veins
Verruca
Viral Rashes
Xerosis
Let's Talk
With extensive experience in medical, cosmetic, and laser dermatology, we take the time to thoroughly discuss your concerns and goals before customizing a treatment plan for you.
Request an Appointment
Medical Dermatology Procedures at Washington Square Dermatology
Some of the medical and surgical services we provide include:
Skin Cancer Screening
Skin Biopsy
Injections for Acne Cysts
Extractions for Acne
Injections for Hair Loss
Extraction of Milia Cysts
Injections for Scars
Freezing Warts
Excision of Pilar Cyst
Excision of Sebaceous/Epidermal Inclusion Cyst
Excision of Skin Cancer
Frequently Asked Questions
About Our Medical Dermatology Practice
What is medical dermatology?
Whether you are concerned about a rash, dry skin or a chronic skin condition, we can help! Medical dermatology focuses on medical conditions of the skin. A medical dermatologist diagnoses and treats conditions such as acne, eczema, rosacea, psoriasis, dermatitis, skin infections, warts and skin cancer, among other skin concerns.
Do you perform skin biopsies?
We provide diagnostic testing including skin lesion and rash biopsies and perform surgical procedures to remove benign and cancerous skin growths.