NovaThreads PDO Absorbable Sutures in NYC
Novathreads is an FDA approved procedure using PDO absorbable sutures to lift, tighten and smooth the skin of the face. PDO threads have been used in Europe and Asia for years to improve sagging of the lower face and neck, restore collagen, and improve fine lines and smooth and tighten the skin. When used to lift the skin you get immediate results with minimal downtime.
Request an Appointment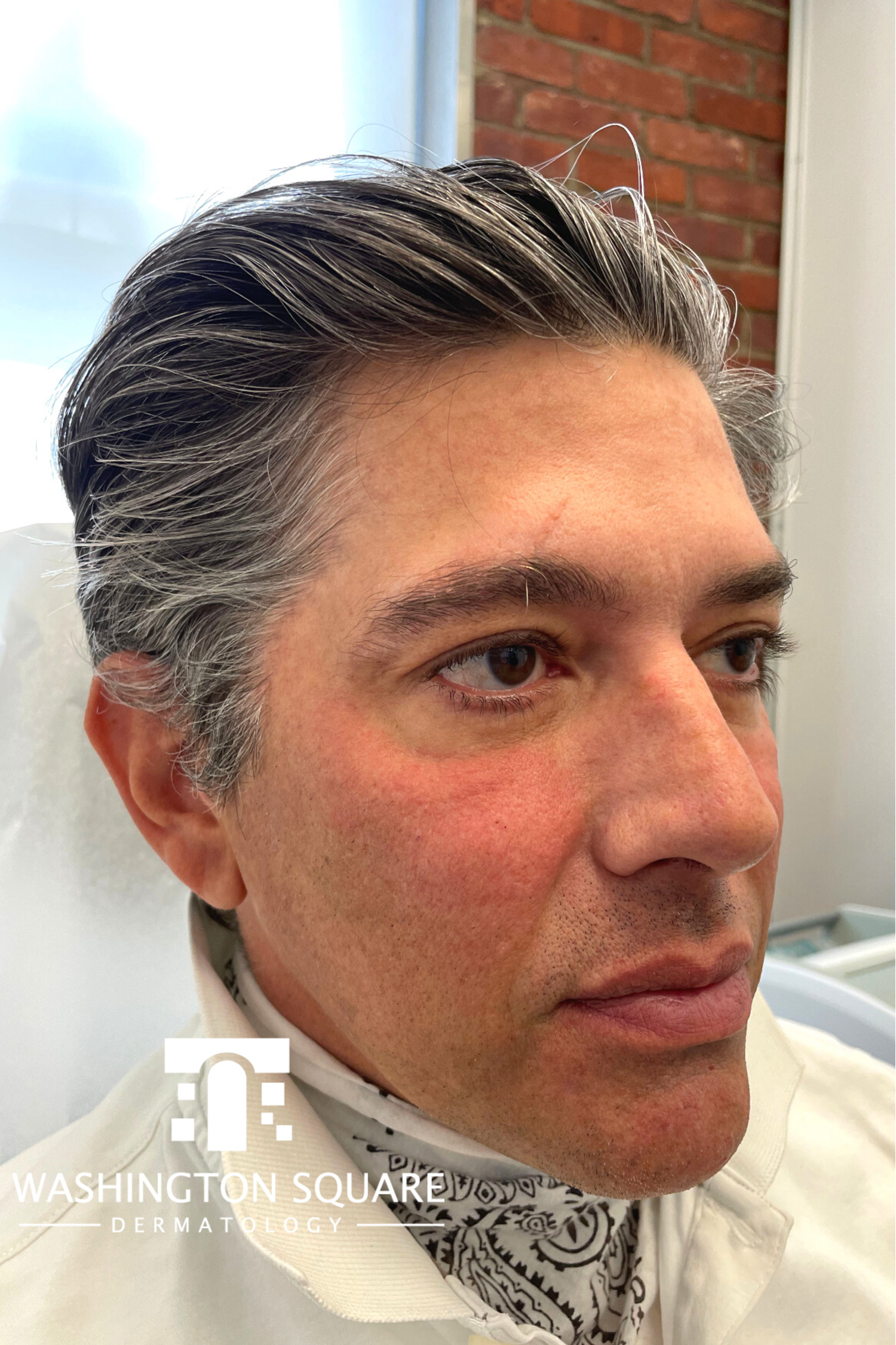 What are Novathreads?
Novathreads are a synthetic, absorbable surgical suture composed of polydioxanone (PDO), which are used to lift the skin on the face and body and can over time create collagen. Contrary to traditional surgical lifts of the face and neck, thread lifts utilize specialized sutures to non-invasively lift the skin to restore youthful smoothness and contouring.
Thread lifts are composed of a biodegradable substance with excellent tensile strength. This particular formulation allows for an immediate lift of the targeted areas without the risk and complications associated with more invasive surgeries or first-generation thread lifts.
As the threads are naturally absorbed by the body over the course of several months, they stimulate the production of new, healthy collagen to sustain the initial lifting effects.
Are there different types of Novathreads?
Yes, we primarily perform Novathreads using barbed threads which are used to lift and tighten the face. There are also threads that are smoothed and twisted that are used to smooth the skin and improve wrinkles.
Let's Talk
With extensive experience in medical, cosmetic, and laser dermatology, we take the time to thoroughly discuss your concerns and goals before customizing a treatment plan for you.
Request an Appointment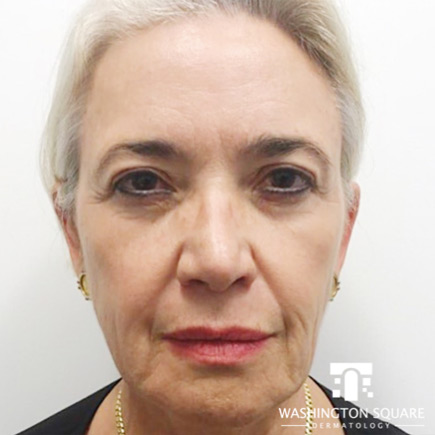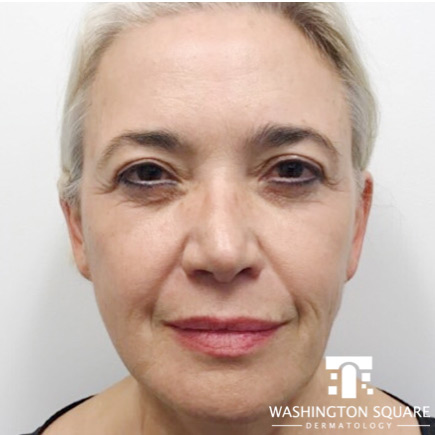 How do Novathreads work?
For the smooth and twisted threads they are placed in the superficial layers of the skin to increase collagen and improve fine lines and wrinkles.
For the barbed lifting threads, first, the skin is marked to show the thread location. The entry areas are numbed with local anesthesia, and then the threads are placed into the skin utilizing a cannula. The skin over the threads is then smoothed deploying the barbs in the threads, and the remaining threads are snipped from the skin.
The benefits of barbed threads include, tighter jaw line, improved contouring of the cheek, softened smile and marionette lines, and lifted jowls. Finally, threads placed in the neck restore its youthful profile and reduce deep wrinkles. Results of the barbed threads can be seen immediately after the threads are inserted. This procedure is done in the office and is minimally invasive. The threads are fully absorbed by the skin within 6 months and results last up to one year. Patients can expect downtime lasting for up to one week. Generally, minimal swelling and bruising may occur within the first few days.
Can Novathreads be combined with other treatments?
Novathreads are often combined with other treatments depending on our patient's goals. Novathreads is often combined with Ultherapy and chin and jawline fillers for patients looking to improve lower facial sagging and to define the jawline. Additionally, we often will combine Novathreads with treatments to improve the skin's surface like Fraxel laser, CO2RE laser, or microneedling.
Please visit Laser Dermatology for more information.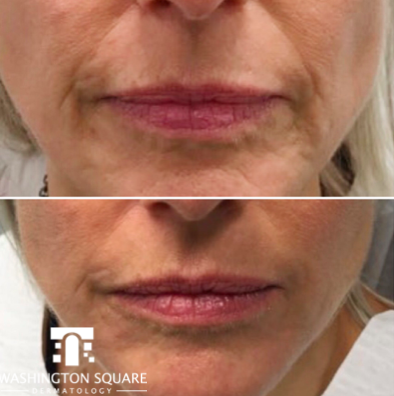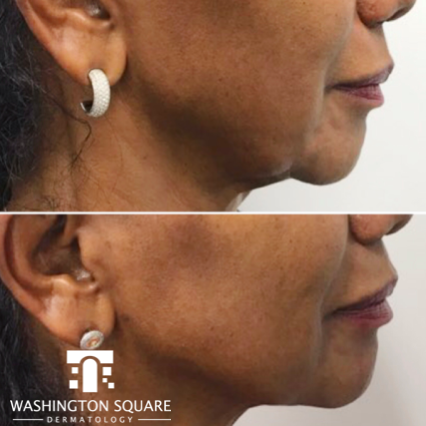 Who is a good candidate for Novathreads?
Novathreads is ideal for patients looking for a minimally invasive procedure with little downtime. Patient selection is key with Novathreads as it is not everyone. Novathreads is not a substitution for a face lift, and not useful for those with significant lower face skin laxity. It is best in those with mild to moderate sagging of the jowls who are under 60 and have thinner skin.
If you have significant sagging of the skin, are over 60, and looking for a dramatic difference then you are likely a better candidate for a surgical face lift with a plastic surgeon.
Frequently Asked Questions
About Novathreads
How long does Novathreads take?
Novathreads is an in-office procedure that takes approximately 30 minutes to perform. Patients are usually asked to come in 20 minutes prior to their appointment for local anesthetic injections for the barbed Novathreads.
How many Novathreads sessions will I need?
Barbed Novathreads are typically performed every 1 year, depending on the patient. Smooth and Twisted NovaThreads are performed every few months.
Does Novathreads hurt?
There can definitely be some discomfort with barbed Novathreads. We do our best to minimize pain by using a combination of oral medications, local anesthetics, and our in-office Pro-Nox nitrous oxide system.
What should I expect after Novathreads?
When you walk out of the office your face will be lifted and tightened! Most patients experience mild swelling and discomfort for several days. This can be managed with over-the-counter Ibuprofen and icing. Skin bunching is possible, but should improve within 1-2 weeks. We ask our patients to minimize any physical activity and exercise, as well as rubbing the face and neck for 1-2 weeks post procedure.
How much does Novathreads cost?
The cost of Novathreads varies. Typically, the price for the lifting barbed threads starts at $1500. It is best to schedule a cosmetic consultation to speak with one of our providers to determine if you are a good candidate for Novathreads and to discuss pricing.
How should I prepare for my Novathreads appointment?
Although the downtime associated with thread lifts is minimal, we do recommend scheduling this procedure at least three weeks prior to any important events. Furthermore, the swelling and bruising associated with facial thread lifts are usually hidden within the hair line; however, neck thread lifts can result in visible side effects. If possible avoid any blood thinners (alcochol, ibuprofen, aspirin, or Vitamin E) seven days prior to your treatment to minimize bleeding and bruising.
What are the risks of Novathreads?
NovaThreads should only be performed by a licensed professional with ample experience and knowledge of the corresponding anatomy. Potential risks of filler injections include but are not limited to bruising, swelling, infection, scarring, bleeding, skin bunching or dimpling, and discomfort.